Our Services
Serving Bend, Crook County, Deschutes County, Jefferson County, La Pine, Madras, Powell Butte, Prineville
DSC Inc. Daniel Simmons Contracting in Powell Butte, OR will never lose sight of what's best for your home and budget. Hire us as your custom home builder. We're thrilled to discuss your vision and make it happen. Call 541-204-2649 for more information.

* Siding Contractor Services
* Exterior Renovation Services
* Siding Repair Services
* Siding Installation Services
* Siding Replacement Services
* General Contractor Services
* Remodeling Services
* House Renovation Services
* Room Addition Services
* Garage Addition Services
* Building Contractor Services
* Home Improvement Contractor Services
* Construction Company Services
* New Home Builder Services
* New House Builder Services
* Custom Home Builder Services

About Us
Siding Contractor Powell Butte OR
DSC Inc. Daniel Simmons Contracting in Powell Butte, OR comprises a team of extensively trained professionals. We know the ins-and-outs of exterior renovation, room additions, new housing development and more. In the last 37 years, we've honed our skills in house renovations and remodeling in order to be able to build homes from the ground up and transform them to appeal to the taste and vision of our clients. DSC Inc. Daniel Simmons Contracting is licensed and insured for your peace of mind.

From garage additions to siding replacement, we offer a broad scope of services designed to enhance the appearance and function of your property. Our staff is interested in your vision and your long-term investment with us. As a general contractor, we continue to cultivate our reputation in the industry by working hard for those we serve, delivering top-quality workmanship and completing all projects in a timely and professional manner. When combing the city for a new home builder, home improvement contractor or siding contractor, decide on us. We know there are dozens of experts seasoned in siding installation, house renovations and garage work. In knowing this, we work twice as hard to stand out and thank our professional and knowledgeable crew for their steadfast commitment to our customers and business.

DSC Inc. Daniel Simmons Contracting in Powell Butte, OR is a construction company and new house builder worthy of trust. Allow us to custom build your home. As a building contractor, our duty is to design your home from the inside and out.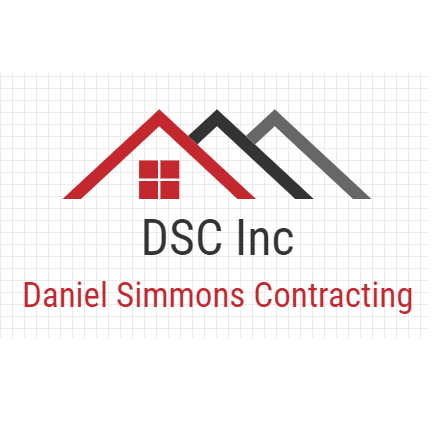 Siding Contractor Powell Butte OR
---
https://dscincdanielsimmonscontracting.com
Business Hours
Mon
7:00 AM - 7:00 PM
Tue
7:00 AM - 7:00 PM
Wed
7:00 AM - 7:00 PM
Thu
7:00 AM - 7:00 PM
Fri
7:00 AM - 7:00 PM
Sat
7:00 AM - 7:00 PM
Sun
Closed
Payment Methods
Check, Cash